Cruiser Tank Sentinel
Genesis
En raison des victoires allemandes en Europe qui mettaient sérieusement la Grande-Bretagne sous pression et les prétentions japonaises sur le Pacifique, il devient vite clair que l'Australie doive faire un effort concernant son équipement militaire et si possible devenir indépendant à ce niveau. Les spécifications concernant le char croiseur australien Mark I furent émises en novembre 1940. L'armée australienne avait besoin d'un char capable d'atteindre la vitesse de 56 km/h avec une autonomie de 240 km, armé d'un canon anti-char de 2-pdr (40 mm) et une mitrailleuse Vickers, avec un équipage de 4 hommes et blindage maximum de 50 mm. Comme les chars croiseurs britanniques ce char devait pouvoir être converti en char CS (Close Support) capable de tirer des obus fumigènes et très explosifs. Si possible une autre mitrailleuse et son servant devait être inclus dans le design.
On pensa dans un premier temps produire une version locale du Medium Tank M3 américain. Ce char devait conserver du M3, le châssis, la suspension, le moteur et la transmission, mais être doté d'une nouvelle superstructure et d'une tourelle moulée. Ce char devait être en définitive très similaire au RAM canadien. Cependant le moteur du M3 n'était pas disponible en Australie et les usines capable de produire les plaques de blindage laminées était occupée à d'autres missions. Le projet fut donc abandonné.
Because of the German victories in Europe which seriously put Great Britain under pressure and the Japanese claims on the Pacific, it quickly becomes clear that Australia must make an effort concerning its military equipment and become independent if possible on this level. The specifications concerning the Australian cruiser tank Mark I were emitted in November 1940. The Australian army needed a tank able to reach the speed of 56 km/h with an autonomy of 240 km, armed with an anti-tank gun of 2-pdr (40 mm) and a Vickers machine-gun, with a crew of 4 men and maximum shielding of 50 mm. As the British tanks cruisers this tank was to be able to be converted into tank CS (Close Support) able to fire smoke rounds and high-explosives rounds. If possible another machine-gun and its gunner was to be included in the design.
One initially thought to producr a local version of American Medium Tank M3. This tank was to preserve from M3, the chassis, the suspension, the engine and the transmission, but to be equipped with a new superstructure and a cast turret. This tank was to be ultimately very similar to the Canadian RAM. However the engine of M3 was not available in Australia and the factories able to produce the rolled armour-plates was occupied with other missions. The project was thus abandoned.
Models:
La version australienne du M3 n'étant pas possible, le travail se porta sur un autre char, le AC1 dont le design combinait tout ce que l'industrie australienne était capable de produire à cette époque, tout en restant le plus près possible des réalisations des autres Alliés. Le moteur choisi fut un groupe composé de trois V8 Cadillac d'automobile (essence). En raison de problèmes liés aux moyens de production, le développement du AC1 fut suspendu en mai 1941. Les ingénieurs se lancèrent donc dans le développement d'un modèle plus simple et léger, basé largement sur des éléments importés provenant de camions lourds. Ce modèle fut nommé Australian Cruiser Tank Mark II ou AC2. Cette réalisation n'était guère appréciée par les militaires car trop léger mais fut cependant accepté pour la production en raison de sa simplicité, du faible nombre d'heures d'usinage nécessaire (en raison de l'usitlisation d'un maximum de pièces importées). Ce dernier point qui semblait dans un premier temps très attractive devient vite un des plus gros défauts de ce char car les pièces importées connurent vite des retards de livraison. La transmission était surchargée par le poids du char et comme on ne pouvait se passer du blindage déjà trop léger. Le travail sur le AC2 fut donc abandonné en septembre 1941 et on relança celui sur le AC1 car le travail sur la boîte de vitesse et la commande finale du M3 qui avait continué pendant le travail sur le AC2, avait donné ses fruits.
Pour le blindage de l'AC1, les Australiens qui n'étaient pas capable de produire le plaques d'acier laminé décidèrent d'utiliser un blindage moulé. Il était prévu de produire plusieurs parties moulées, assemblées entre-elles par boulonnage. Cependant la firme Bradford Kendall Ltd. croyait possible de produire une caisse moulée en une seule pièce, ce qui aurait simplifié la production. La tourelle aussi devait être moulée en une seule pièce avec cependant une partie avant boulonnée pour garder la possibilité de monter un armement plus puissant. La suspension et les chenilles devaient à l'origine être les mêmes que celle du M3 mais ce fut une suspension avec ressorts horizontaux qui fut choisie, similaire au type Hotchkiss. Cependant cette suspension permettait d'utiliser les mêmes chenilles que le M3 et la plupart des Sentinels seront équipés des chenilles T51 américaines. Un modèle local de chenille en acier fut également réalisé, la Mark IV (Australian Pattern), basé sur celle du British Cruiser Tank Mk.VII Cavalier mais avec deux guides externes à la place d'un guide central. Cette dernière chenille offrait une meilleure traction et un meilleur contrôle que les chenilles en caoutchouc.
The Australian version of M3 not being possible, one re-worked on development of another tank, the AC1 whose design combined all that Australian industry was able to produce at that time, while remaining more close possible of achievements of the others Allies. The engine selected was a group made up of three V8 Cadillac of car (gasoline). Because of problems related to the means of production, the development of the AC1 was suspended in May 1941. The engineers thus launched out in the development of a simpler and lighter model, largely based on imported elements coming from heavy trucks. This model was named Australian Cruiser Tank Mark II or AC2. This realization was hardly appreciated by the soldiers because too light but was however accepted for the production because of its simplicity, the low number of hours of machining necessary (because of the usitlisation of a maximum of imported parts). This last point which initially seemed very interesting quickly becomes one of the largest defects of this tank because the imported parts knew delays of delivery quickly. The transmission was overloaded by the weight of the tank and as one could not do without the shielding already too light. Work on the AC2 was thus abandoned in September 1941 and one started again that on the AC1 because work on the gear box and the final command of M3 which had continued during work on the AC2, had given its fruits.
For the shielding of the AC1, the Australian ones which was not able to produce the laminated steel plates decided to use a cast shielding. It was envisaged to produce several cast parts, assembled by bolting. However the firm Bradford Kendall Ltd. believed possible to produce a hull cast in only one part, which would have simplified the production. The turret also was to be cast in only one part with however a front part bolted to keep the possibility to mount a more powerful armament. The suspension and the tracks owed at the origin being the same ones as that of M3 but it was a suspension with horizontal springs which was selected, similar to the Hotchkiss type. However this suspension made it possible to use the same tracks as M3 and the majority of Sentinels will be equipped with the American T51 tracks. A local model of steel tracks was also carried out, Mark IV (Australian Pattern), based on that of British Cruiser Tank Mk.VII Cavalier but with two external guides in the place of a central guide. This last track offered a better traction and a better control than the rubber tracks.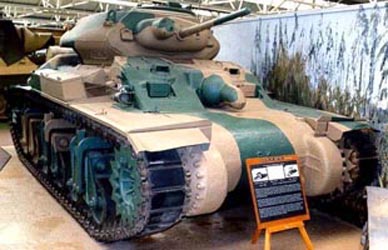 AC1 Sentinel
En 1942, les spécifications furent modifiées et un blindage maximum de 65 mm puis de 75 mm fut exigé. Cependant la deuxième exignence fut tout simplement ignorée. Trois modèles pilotes furent réalisés. En août 1942, les premiers AC1s de production furent assemblés aux Chullona Tank Assembly Shops (New South Wales) et reçurent le nom de Sentinel. Une autre usine fut construite mais ne fut jamais utilisée pour produire l'AC1 car les chars américains étaient disponibles en masse.
In 1942, the specifications were modified and a maximum shielding of 65 mm then of 75 mm was required. However the second exignence was quite simply ignored. Three pilot models were realized. In August 1942, first AC1s of production were assembled in Chullona Tank Assembly Shops (New South Wales) and accepted the name of Sentinel. Another factory was built but was never used to produce the AC1 because the American tanks were available in mass.
Comme précité, l'AC2 était un design concurrent de l'AC1 constitué d'un maximum de pièces d'inportation provenant de camions lourds américains. Ce projet périclita avec les problèmes de livraison des pièces de camions.
Like above mentioned, the AC2 was a competitor design of the AC1 made up of a maximum of parts of inportation coming from American heavy trucks. This project failed with the problems of delivery of the parts of trucks.
Le AC3 ou Asutralian Cruiser Tank Mark III était avant tout une version améliorée du AC1 destinée à accueillir un canon de 6-pdr (57 mm). Malheureusement la demande générale pour ce canon du côté britannique faisait que ce canon n'était guère disponible. D'autres armement furent étudiés comme alternative comme le canon de campagne de 18-pdr, le canon/obusier de campagne de 25-pdr, le canon anti-aérien de 3", le canon anti-aérien de 3.7" et le canon anti-char de 17-pdr. Le canon de 25-pdr (87.6 mm) fut finalement choisi car ayant d'excellentes capacités explosives (haut) tout en gardant des performances perforantes adéquates. Les tests furent un succès car la décision de produire ce char un masse fut finalement prise. Sur l'AC3, la mitrailleuse de caisse fut supprimée pour permettre d'embarquer plus de munitions. Seulement un seul AC3 fut assemblé pour essai avant que le programme soit abandonné, bien que 80 caisses et tourelles aient été manufacturées.
The AC3 or Asutralian Cruiser Tank Mark III was a version improved of the AC1 intended to accomodate a gun of 6-pdr (57 mm). Unfortunately the general request for this gun on the British side made that this gun was hardly available. Other armament were studied like alternative like the field gun of 18-pdr, the field Gun/Howitzer of 25-pdr, the anti-aircraft gun of 3", the anti-aircraft gun of 3.7" and the anti-tank gun of 17-pdr. The gun of 25-pdr (87.6 mm) was finally selected because having excellent explosive capacities (high) while keeping adequate piercing performances. The tests were a success because the decision to produce this tank in mass was finally made. On the AC3, the bow machine-gun was removed to allow to embark more ammunition. Only one AC3 was assembled for test before the program is given up, although 80 hulls and turrets were manufactured.
AC3 Sentinel
Le AC4 était essentiellement une version améliorée de l'AC3, doté d'une plus grande circulaire de tourelle et de plus d'espace pour l'équipage. Il devait accueillir soit le canon de 17-pdr ou celui de 25-pdr. Un prototype fut construit vers juillet 1943 mais le programme des chars croiseurs australiens fut finalement abandonné.
The AC4 was primarily a version improved of the AC3, equipped with a larger circular of turret and more space for the crew. It was to accomodate the gun of 17-pdr or that of 25-pdr. A prototype was built about July 1943 but the program of the Australian cruisers tanks was finally abandoned.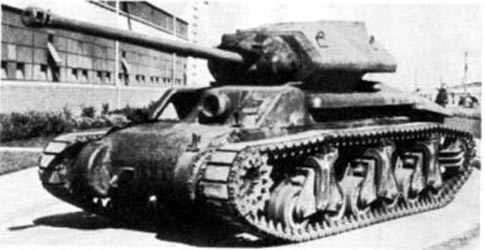 AC4 Sentinel
Comme les chars Sentinels connurent une carrière trop vite avortée, peu de versions spéciales furent réalisées. A part les modèles test équipés de canons divers on n'en connaît aucune. De ces modèles on retiendra principalement celui armé de deux canons de 25-pdr (87.6 mm). Cette version étrange fut mise au point en raison de l'indisponibilité du canon de 17-pdr (76.2 mm). Ce char fut testé en mars 1943. La force du recul était assez (trop) importante.
As the Sentinels tanks knew a career too quickly fallen through, few of special versions were realized. Separately the models test equipped with various guns one knows none of it. Of these models one will retain mainly that armed with two guns of 25-pdr (87.6 mm). This strange version was developed because of the unavailability of the gun of 17-pdr (76.2 mm). This tank was tested in March 1943. The force of the recoil was enough (too much) important.


Sources:
Les Blindés de la Seconde Guerre Mondiale, Ed. Atlas
Encyclopédie des Blindés, Ed. Elsevier Séquoia