/Airplanes/Axis/Germany/01-Fighters/Hs-PJ600/Hs-PJ600.htm | Up-dated: 23-07-2022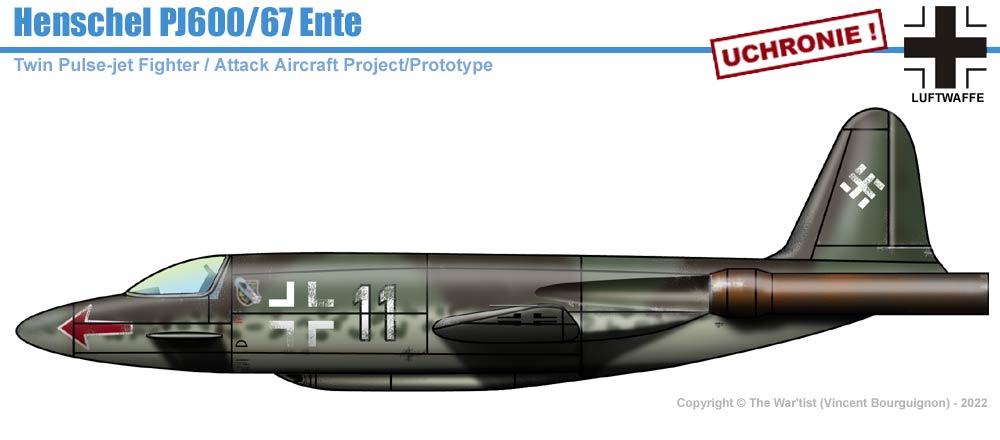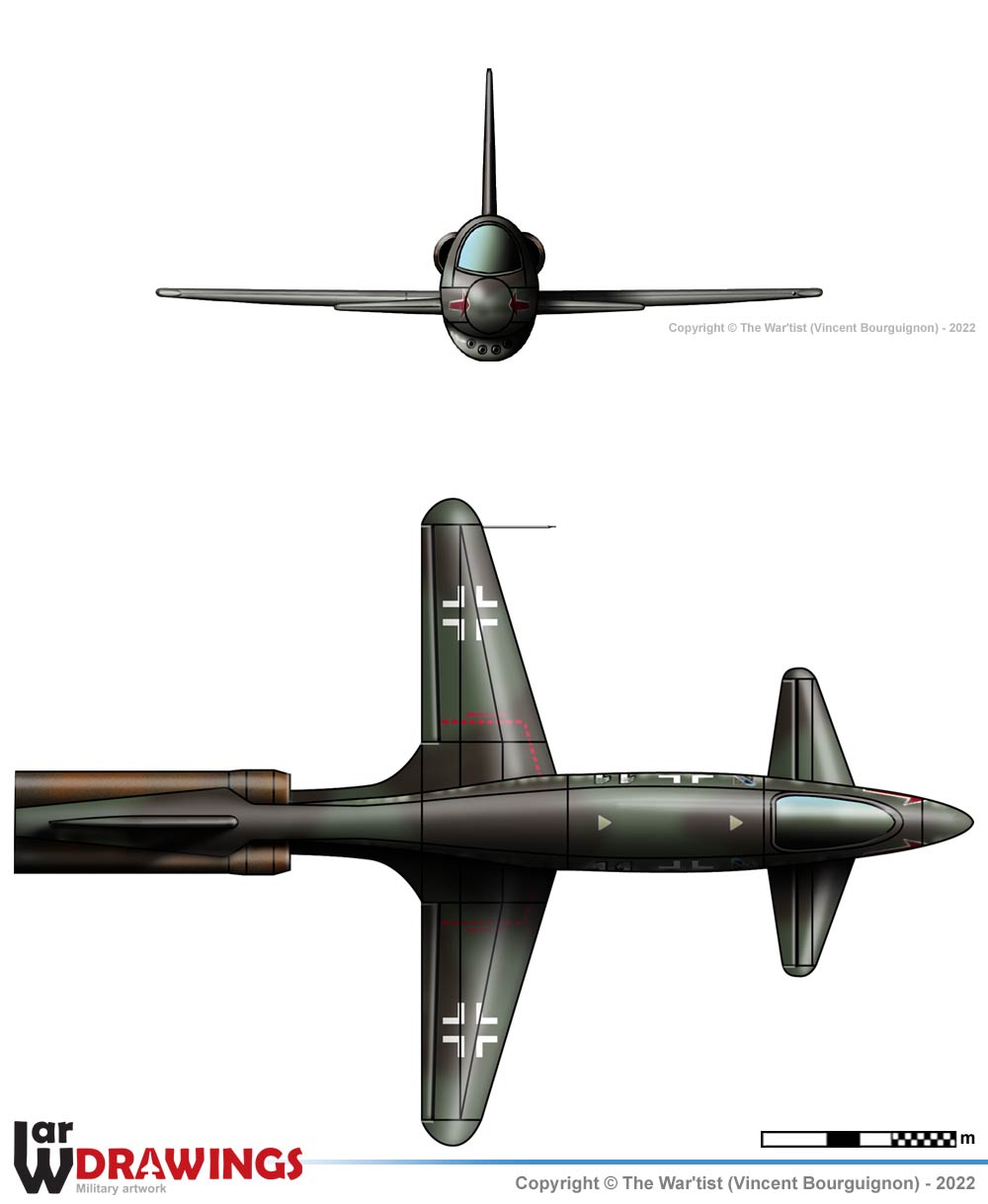 The Henschel PJ 600/67 was the concept from the Henschel-Werke, which was designed in 1941/1942.
The PJ 600/67 was designed without landing-gear and should be brought up using a catapult or Mistel principle (parasite aircraft), and primarily be used against sea targets. Henschel's work already went into the wind tunnel tests and then into the production of a test aircraft when the project was stopped by the Reich Aviation Ministry.
(Artist's view)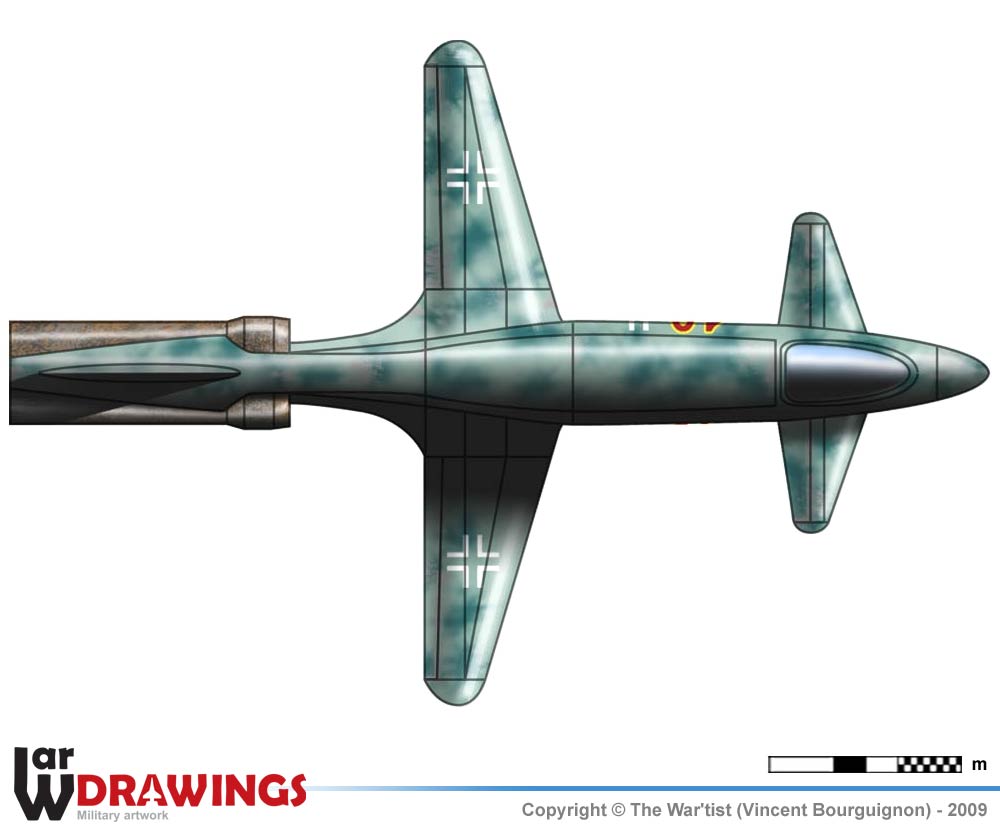 Specifications
Type: Jet Fighter, Attack Aircraft
Crew: 1

2 x Argus-Staurohre As.044 pulsejets
Dimensions/Masses
Length:

14.80 m |

Width:

2.10 m |

Height:

2.80 m


Weight:

2000 kg |

Max. Combat Weight:

? kg
Performances
Max. Speed:

810 km/h |

Ceiling:

? m |

Range:

? km
Armament
MG: 4 x 20mm MG151 guns or 4 x 30 mm Mk.108 guns
Bombs: -

src: Peter Allen (Lutwaffe'46)



---