/Airplanes/Axis/Germany/01-Fighters/Fw-Triebflugel/Fw-Triebflugel3.htm | Up-dated: 02-09-2022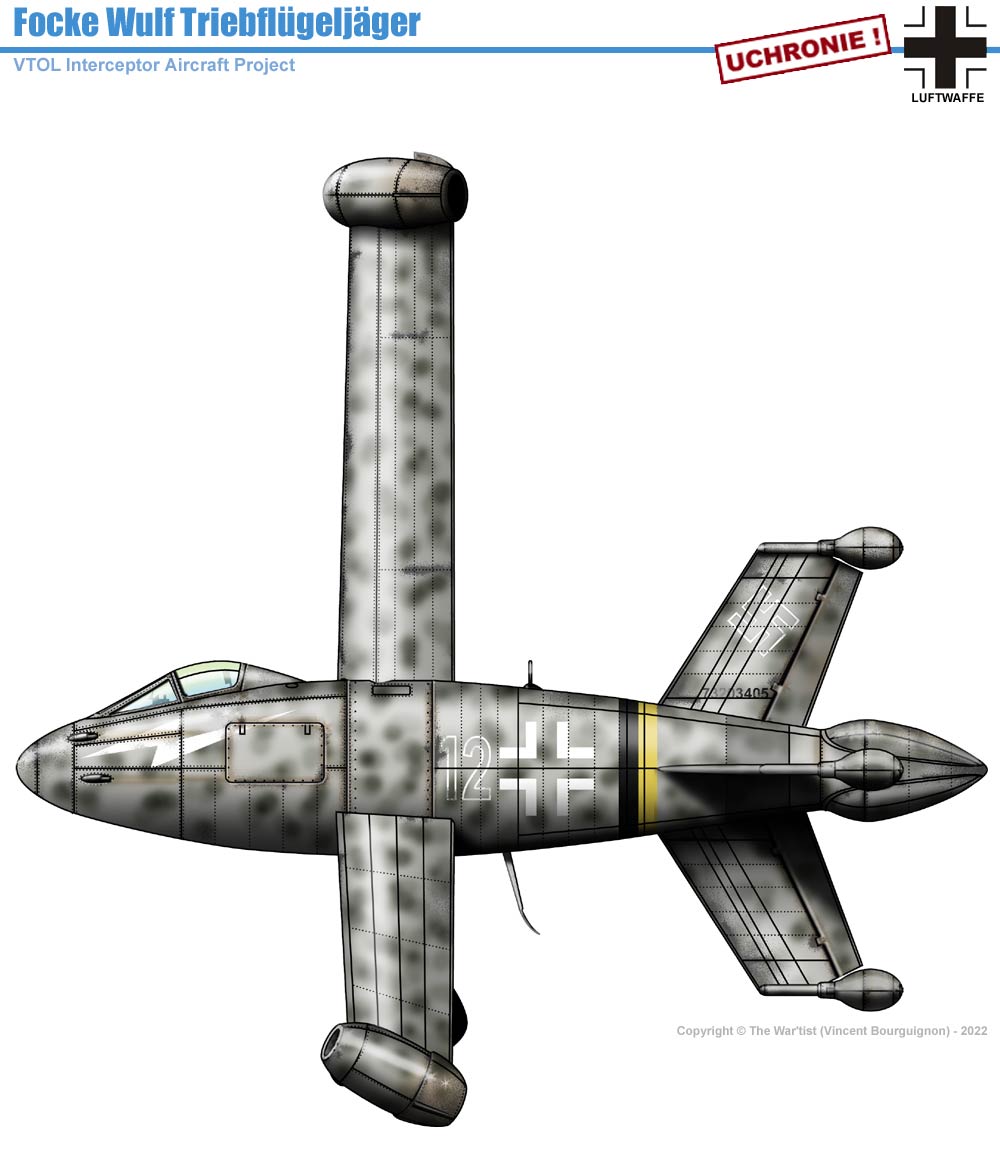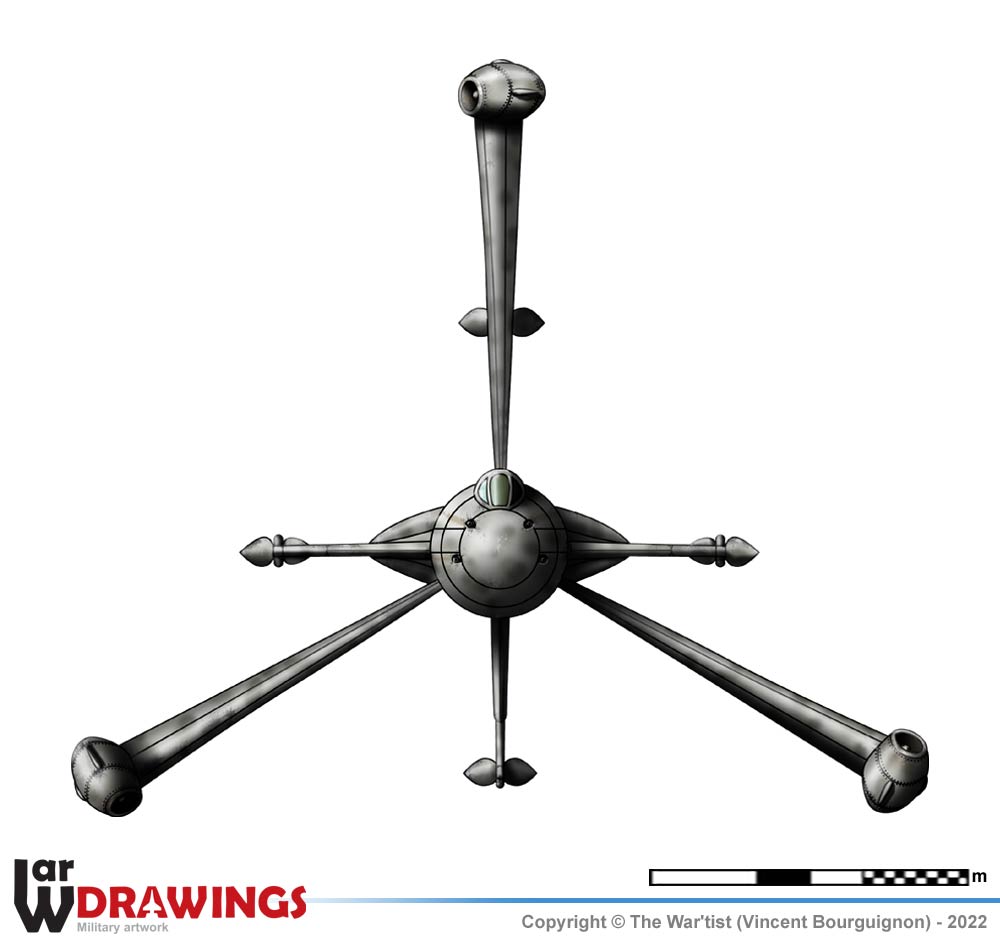 Top view: Flight position
Bottom view: Vertical take-off position.
(Artist's view !)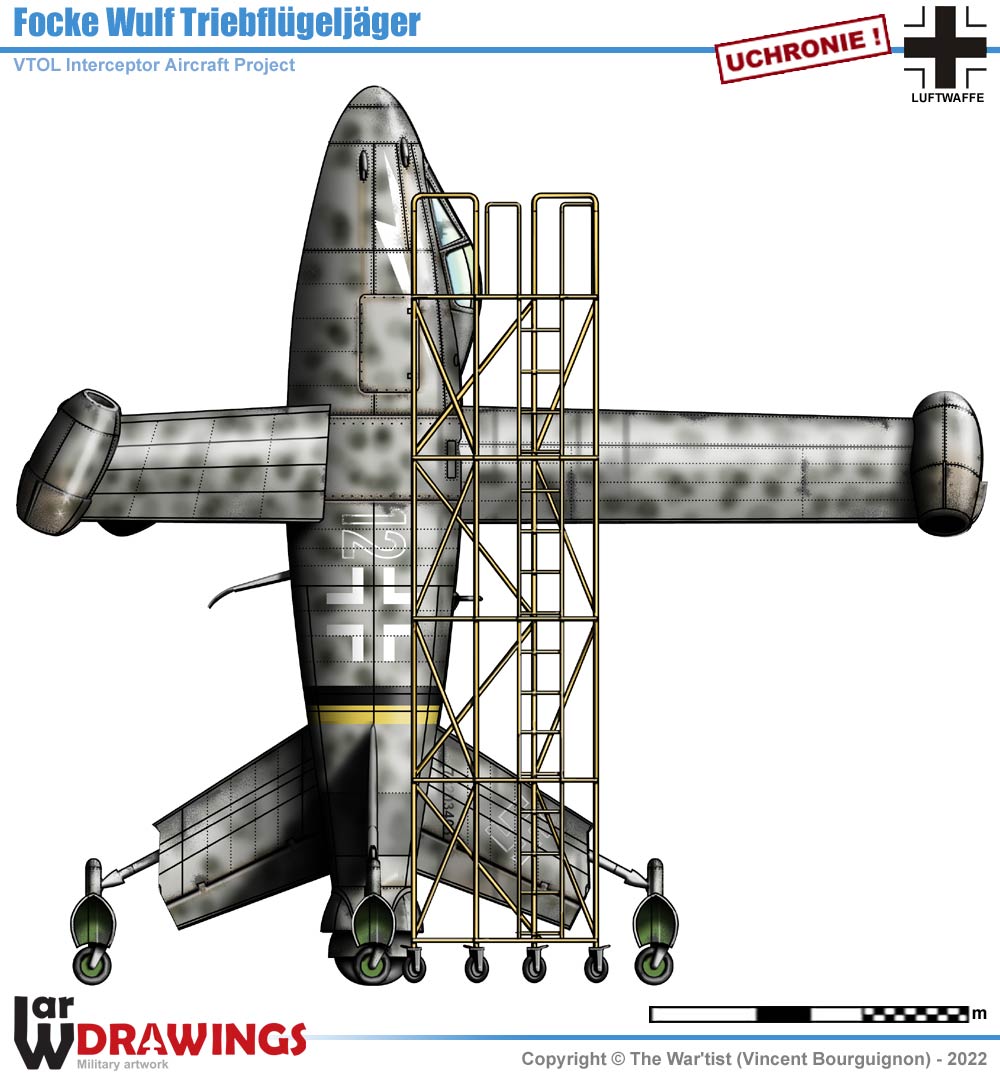 Vertical take-off position.
German concept for an vertical take-off and landing tailsitter interceptor, designed in 1944, during the final phase of World War II as a defence against the ever-increasing Allied bombing raids on central Germany. The Triebflügel had only reached wind-tunnel testing when the Allied forces reached the production facilities. No complete prototype was ever built.
(Artist's view !)
Fw Triebflugel Specifications
Type: VTOL (Vertical Take Off and Landing) fighter/interceptor
Crew: 1

3 × Pabst ramjets, 8.9 kN thrust each*
Dimensions/Masses
Length: 9.15 m | Width: 11.50 m | Height: ? m
Weight: ? kg | Max. Combat Weight: 2500 kg
Performances
Max. Speed:

1000 km/h** |

Ceiling:

15300 m |

Range:

-350 km
Armament
MG: 2× 30 mm MK 108 cannons (2 x 100 rounds) &
2 x 20mm MG 151/20 (2 x 250 rounds)
Bombs/Rockets: -
(*) Since ramjets do not operate at slow speeds, either the rotor had to be driven by a fuselage mounted takeoff-booster or
3 × small Walter liquid fuel rockets or 2 × standard German Walter 109-501 RATO units , 14.71 kN thrust each
(**) Never exceed speed: 2700 km/h


---