Other Gun Trucks
Autocannoni da 75
Ce véhicule fut développé durant l'entre-deux-guerres sur base du châssis du Ceirano CMA 50. Cependant il fut encore utilisé durant la seconde guerre mondiale.
This vehicle was developed during inter-war period on the basis of chassis of Ceirano CMA 50. However it was still used during the second world war.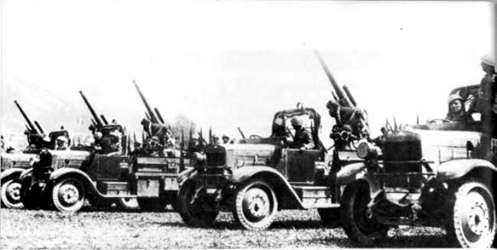 Autocannoni da 75
Breda Autocannone Blindato Tipo 102
No info.

Breda Autocannone Blindato Tipo 102


Sources: