Trucks
Sur cette photo on aperçoit une Minerva Staff car (à droite), un Chevy GS (à gauche) et une ambulance (au centre) Minerva (ou peut-être Chevrolet, Dodge ou Ford?).
On this photograph one sees Minerva Staff car (on the right), Chevy GS (on the left) and an ambulance (in the center) Minerva (or perhaps Chevrolet, Dodge or Ford?).
Trucks
Tracteur d'artillerie destiné aux pièces d'artillerie lourde. 74 exemplaires étaient en service dans l'armée belge en 1940.
Artillery tractor intended for the pieces of heavy artillery . 74 specimens were in service in the Belgian army in 1940.
Brossel TAL

src:

L'Uniformes et les Armes des Soldats de la Guerre 1939-1945, Tome II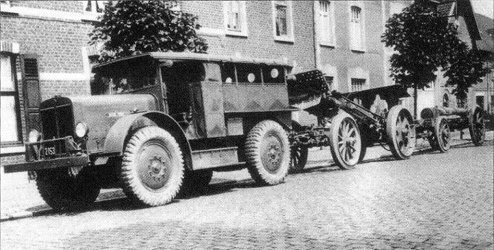 Brossel TAL
La Belgique avait acquis en 1928, 56 1-tonners Chevrolet GS 4x2. Ces camions furent aménagés soit en transports de munitions, soit en ambulances.
Belgium had acquired in 1928, 56 1-tonners Chevrolet GS 4x2. These trucks were arranged either in transport of ammunition, or in ambulances.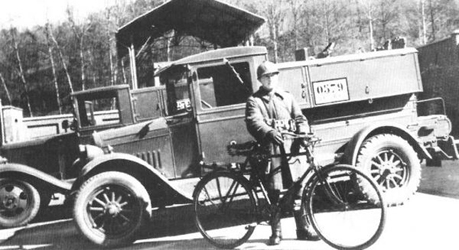 Chevrolet GS
src: L'Uniformes et les Armes des Soldats de la Guerre 1939-1945, Tome II

Chevrolet GS
Tracteur d'artillerie Chenard & Walker
No details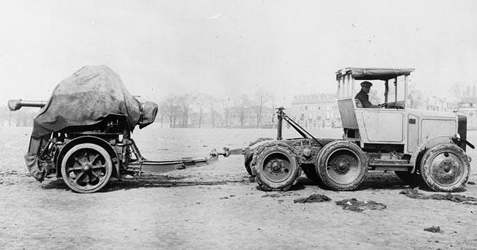 Chenard & Walker artillery tractor
La Belgique transforma 60 de ses Chevrolet RD en plateforme-roulante pour mitrailleuses Maxim A.
Belgium transformed 60 of its Chevrolet RD into mobile-platforms for machine-guns Maxim A.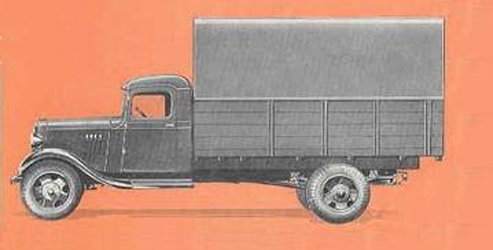 Chevrolet RD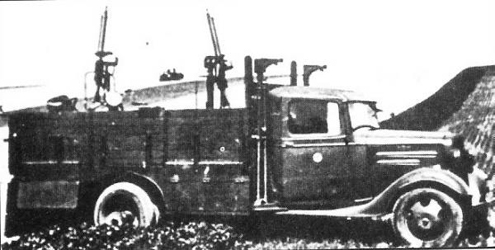 Chevrolet RD
Tracteur d'artillerie construit par General Motors Antwerp. il fut utilisé par la Cavalerie pour tracter les canons de 47 mm FRC anti-char.
Artillery tractor built by General Motors Antwerp. It was used by the Cavalry to tractor draw the guns of 47 mm FRC anti-tank.

GMC Mle 1937
En 1938-1940, la Fabrique Nationale (FN) de Herstal réalisa quelques camions pour l'Armée belge. Le FN 63-4RM était un tracteur d'artillerie basé sur le FN 63C conventionnel. Il était propulsé par un moteur de 6 cylindres développant 65 cv.
In 1938-1940, the National Factory (FN) of Herstal produced some trucks for the Belgian Army. FN 63-4RM was an artillery tractor based on the conventional FN 63C. It was propelled by an engine of 6 cylinders developing 65 hp.
FN 63-4RM
Miesse 4x2 Searchlight Carrier
Ce camion et son puissant projecteur fut utilisé par une section air de la division de Génie de l'armée belge. 20 exemplaires furent livrés en 1932.
This truck and its powerful searchlight were used by an air section of the engineers division of Belgian Army. 20 specimens were delivered in 1932.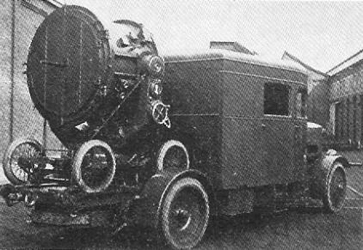 Miesse 4x2 Searchlight
Transport et tracteur d'artilllerie standard de la Brigade Piron, fabriqué au Canada.
Standard transport and artilllery tractor of the Brigade Piron, manufactured in Canada.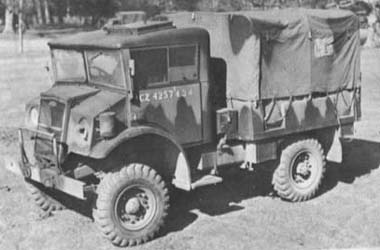 CMP 15 cwt 4 x 4 C15A


Sources: