Halftracks
FN-Kégresse 3T halftrack tractor
Tracteur d'artillerie semi-chenillé d'origne française (Kégresse-Histin bogies) mais fabriqué en Belgique, destiné aux pièces d'artillerie lourde. Il était propulsé par un Minerva 63 développant 55 cv.
Half-tracked artillery tractor of French origne (Kégresse-Histin bogies) but manufactured in Belgium, intended for the Belgian heavy guns. It was propelled by a Minerva 63 engine developing 55 hp.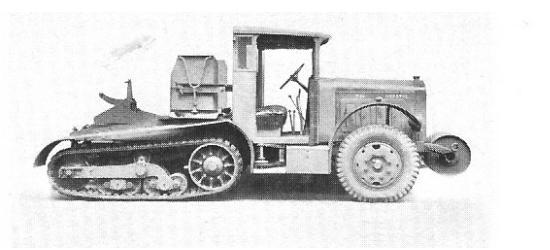 Halftrack FN-Kégresse 3T
Data
General characteristics
Crew
2
Length
5.13 m
Width
1.90 m
Height
2.12 m
Battle Weight
4050 kg
Mobility
Engine
Minerva 63, 6-cyl., 55 hp
Suspension
Kégresse-Histin bogies
Speed on road
?
Power/Weight ratio
?
Range
?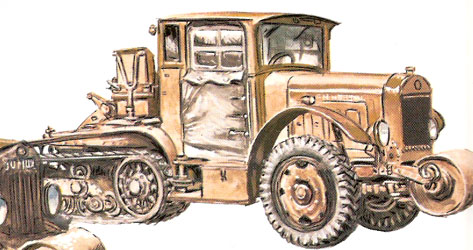 Autochenille FN-Kégresse 3T
src: L'Uniformes et les Armes des Soldats de la Guerre 1939-1945, Tome II



Sources: