ISU-152 Assault Gun
Genesis
Au regard du succès du SU-152, les ingénieurs russes décidèrent de concevoir un véhicule similaire sur base du châssis du char IS dont la production venait d'être lancé à la ChKZ. Le ISU-152 fut doté d'un compartiment de combat plus spacieux que celui du SU-152 mais accueillait le même nombre de munitions que ce dernier, 20 projectiles de 152.4 mm. L'armement était identique et consistait en un obusier de 152.4 mm ML-20S. Durant l'été 1943 le prototype 241 fut montré au GKO qui l'accepta sous la désignation de ISU-152.
To the look of the success of the SU-152, the Russian engineers decided to conceive a similar vehicle on the basis of the chassis of the IS tank of which the production had just been launched to the ChKZ. The ISU-152 was endowed with a combat compartment more spacious than the one of the SU-152 but welcomed the same number of ammo than the latter, 20 projectiles of 152.4 mm. The armament was identical and consisted in a howitzer of 152.4 mm ML-20S. During the summer 1943 the prototype 241 was showed to the GKO that the accepted under the designation of ISU-152.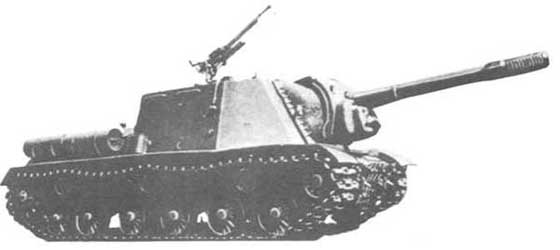 ISU-152
ISU-152
src: Zvezda
Le ISU-152 rencontra un gros problème durant sa production, le manque d'obusier ML-20S disponibles. Bon nombre de modèles furent donc finalisés avec des canons de 122 mm A-19 ou D-25S sous le nom de ISU-122 et ISU-122S.
The ISU-152 met a big problem during its production, the lack of ML-20S howitzers available. Good number of models were therefore finalized with guns of 122 mm A-19 or D-25S under the name of ISU-122 and ISU-122S.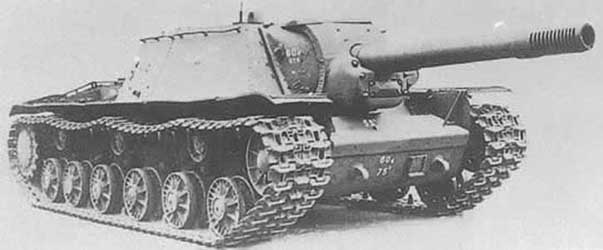 ISU-152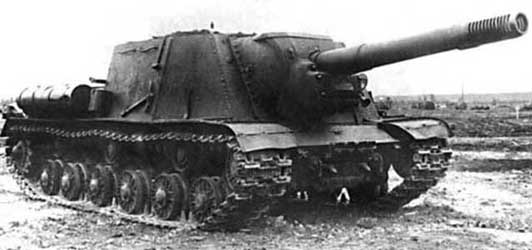 ISU-152
src: Zvezda
Cependant la CHkZ produisit environ 2000 exemplaires de l'ISU-152 durant la période 1943-1945.
Nevertheless the CHkZ produced about 2000 copies of ISU-152 during the period 1943-1945.
Production (1944)

mod/m.

01

02

03

04

05

06

07

08

09

10

11

12

ISU-152

50

70

170

130

140

130

140

100

100

100

100

110


Sources:
Les blindés de la Seconde Guerre Mondiale, Ed. Atlas