T-38 Light Amphibious Tank
Le T-38 était en fait la suite du développement du T-37 à l'usine n°37 en 1936. Sur le prototype un canon de 20 mm SchWAK fut installé à l'usage du pilote. Cette disposition était inadéquate en raison du peu d'espace disponible dans le compartiment de combat.
The T-38 was the continuation of the development of the T-37 to the factory n°37 in 1936. On the prototype a canon of 20 mm SchWAK was installed to the usage of the driver. This disposal was inadequate because of the few space available in the fight compartment.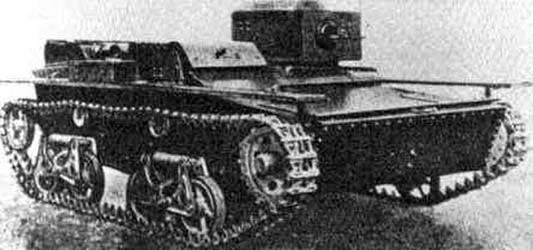 T-38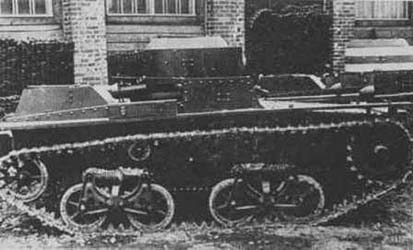 T-38

Hull front & rear
Hull left side and suspension

Rear deck
Sur le T-38, la tourelle fut déplacer de la droite sur la gauche. Des couples de friction furent installés afin de transmettre la puissance aux chenilles, ainsi qu'une nouvelle suspension procurant moins de vibrations.
On the T-38, the turret was to move from right on the left. Friction couplings were installed in order to transmit the power to the tracks, as well as a new suspension obtaining less than vibrations.
T-38RT armé du 20 mm TNSh dans la tourelle. Modification de cours de production.

T-38RT armed with the 20 mm TNSh in the turret. Modification during the production.

src: Wikipédia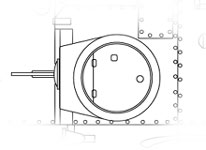 En 1938, une nouvelle version fut réalisée avec un nouveau moteur GAZ-M1 et une boîte de vitesse améliorée, le T-38-M2. Une version de commandement fut également produite, le T-38TU avec des antennes supplémentaires. Notons encore que certains T-38 furent réarmés avec le canon automatique TNsH de 20 mm du T-60. En 1936, durant des manoeuvres des chars T-38 furent installés en-dessous de bombardiers TB-3 et débarqués durant des exercices de débarquement aériens. En 1940, on expérimenta un T-38 comme poste de contrôle à distance d'un T-26 bourré d'explosifs. Certains furent utilisés comme postes de tir immobiles durant l'invasion allemande.
In 1938, a new version was realized with a new engine, GAZ-M1, and an improved transmission, the T-38-M2. A command version was equally produced, the T-38TU with additional antennas. Note again that certain T-38 were rearmed with the automatic canon TNsH of 20 mm of the T-60. In 1936, during maneuvers of the tanks T-38 were installed underneath bombers TB-3 and landed during air landing exercises. In 1940, one experimented a T-38 as guide for radio controlled T-26 stuffed of explosives. Some were used as motionless fire stations during the German invasion.
Environ 400 exemplaires du T-38 furent fabriqués par l'usine n°37 mais aussi par GAZ en 1937-1938.
About 400 copies of the T-38 were made by the factory n°37 but also by GAZ in 1937-1938.
Comme le T-37, le T-38 fut utilisé durant la Guerre d'hiver contre la Finlande et durant la Grande guerre patriotique contre l'Allemagne. Les Allemands en capturèrent beaucoup et ceux-ci furent utilisés par la Lutwaffe pour la défense de ses aérodromes. Au sinon le T-37 avaient les mêmes défauts et qualités que le T-37 et connu le même destin.
Les bataillons de char d'infanterie possédaient 38 chars légers alors que les bataillons blindés aéroportés devaient posséder en principe 50 chars légers (transport par bombardiers TB-3).
As the T-37, the T-38 was used during the Winter war against Finland and during the Great patriotic war against germany. The Germans captured a lot and these were used by the Lutwaffe for the defense of its airfields. To the otherwise the T-38 had the same defects and qualities that the T-37 and known the same destiny.
The tank battalions of infantry possessed 38 light tanks while the armored airborne battalions had to possess 50 light tanks (transportation by bombers TB-3).
Variants
T-38RT (1937):

version equipped with radio.

OT-38 (1937):

flamethrower-equipped version.

T-38M1 (1937):

prototype with superior planetary transmission, considered too complex for production.

T-38M2 (1938):

modification improving the gearbox and replacing the engine with GAZ M1.

T-38TU:

command version with extra radio antenna.

SU-45 (1936):

experimental 45 mm self-propelled gun.

T-38TT (1939):

experimental remotely controlled tank (teletank).





Sources:
Les blindés de la Seconde Guerre Mondiale, Ed. Atlas